Tall Ships
As part of the War of 1812 Bicentennial, the City of Hamilton hosted the Tall Ships in the summer of 2013. I created the typography for the event to work with an illustration (ships and waves) by Jenna Rose. Design for the project included a variety of posters, T-shirts, a "passport" cover, a programme cover and page banners, and a site map.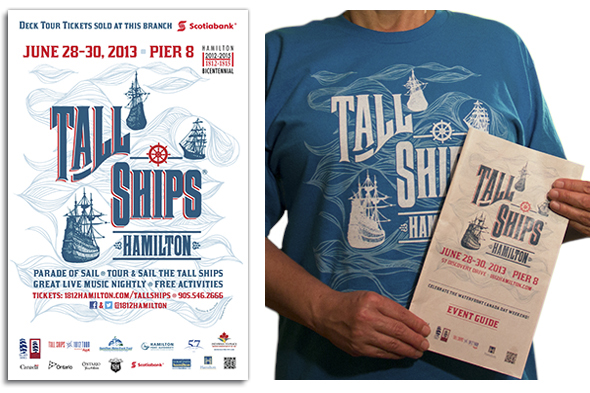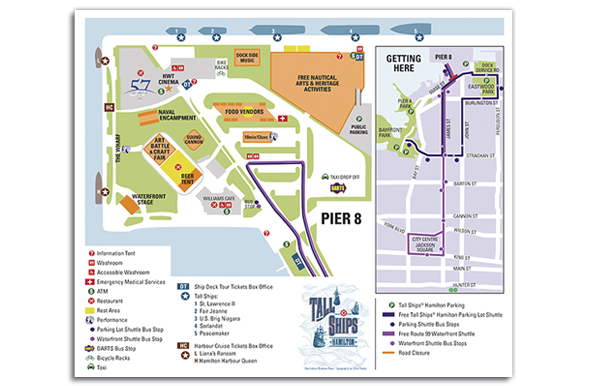 Smith's Knoll Commemoration
2013 marked the anniversary of the Battle of Stoney Creek. A Memorial Parade and Service, and a re-dedication of Battlefield Cemetery at Smith's Knoll were held to commemorate the Battle and those who fought in it. I designed the keepsake program for these events.