Change for Children Association 2016 Annual Report.
Change for Children Association 2015 Annual Report.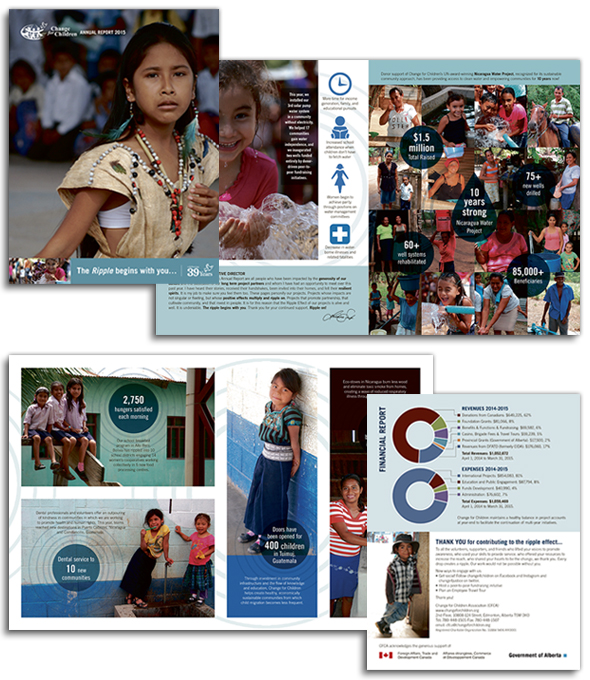 Alberta Council for Global Cooperation Public Engagement Report.
"ACGC Connect" newsletter.
Smith's Knoll Commemoration keepsake program. 2013 marked the anniversary of the Battle of Stoney Creek. A Memorial Parade and Service, and a re-dedication of Battlefield Cemetery at Smith's Knoll were held to commemorate the Battle and those who fought in it.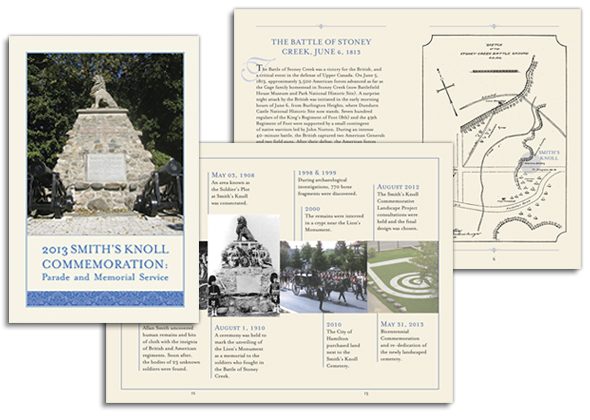 Factory Media Centre brochure.
Parkdale Village BIA Directory. Design for the project included the creation of icons for different categories of business, and a map of the BIA area with landmarks to assist in locating businesses. Two pieces were produced: a pocket-sized fold-out map highlighting shopping and dining locations; and a brochure listing all businesses and services in the BIA.
The "Parkdale Potluck" Cookbook. Design and layout of a 72-page cookbook to benefit the Parkdale Activity Recreation Centre (PARC). Cover illustration by CP and Martin Tielli.